DELAMINATION MODEL (enlarged figures)
A geodynamic model originally proposed for the region by Pearce et al. [1990] and refined by Keskin et al. [1998].
(Modifid from Keskin, 1994)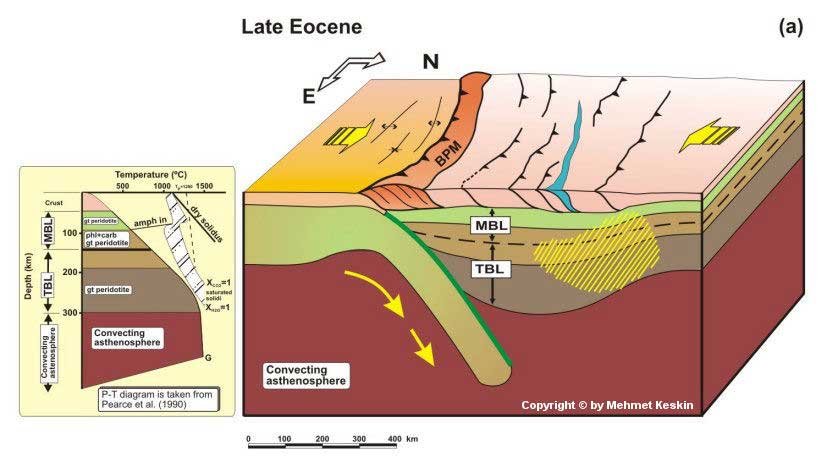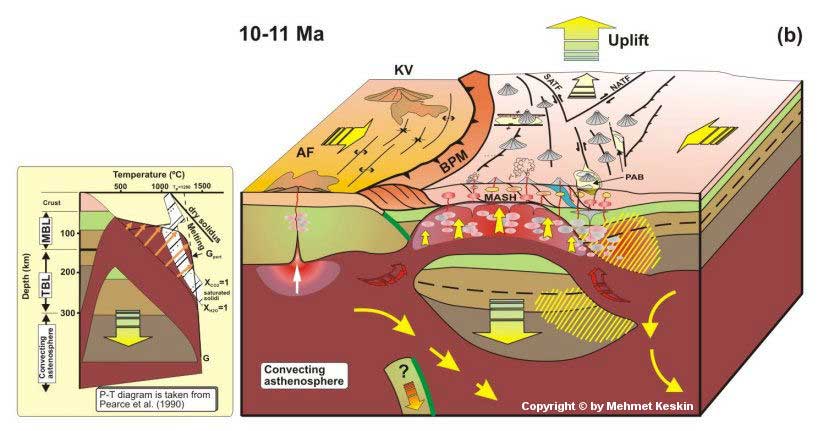 Modified from Keskin (1994).
Unpublished graphical material.
These figures cannot be used in any printed or electronic material
without the written-consent of Mehmet Keskin.